1970 Corvette Stingray Roadster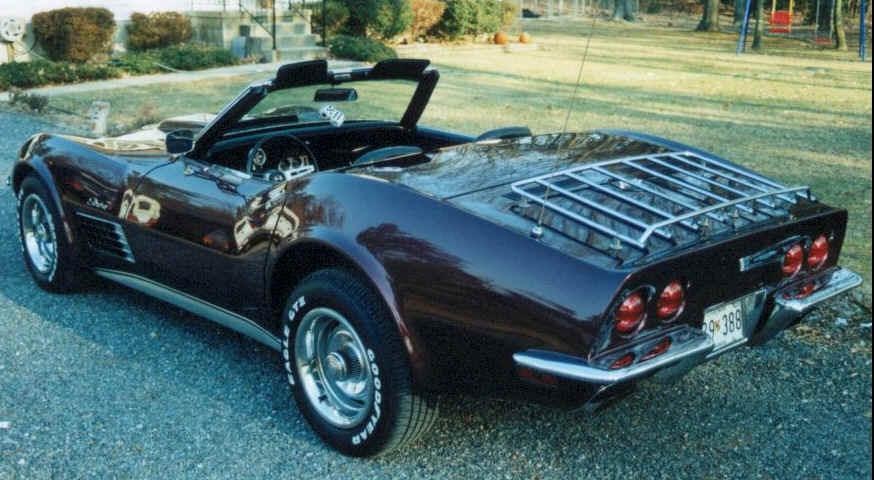 For Sale
For reference we'll leave these pictures where they are. They may be of interest for our viewers.
Aside from the fact that this car is a non-numbers matching restoration, the work and quality are hard to beat. The car was built by the owner for the owner. Meticulous work was done to preserve the originality of the entire car so that it could be returned to factory original if desired. For this reason great detail was given to the selection of parts and their installation/fit.
In this page you'll find a series of photo's and links to high resolution pictures which demonstrate the workmanship and completeness of the restoration. This may help for those interested in the car but unable to see it without a trip to Maryland. Details of the car are as follows:
* 1970 Corvette Stingray - Roadster with both tops
* Original motor - 350/350 L-46 (Currently a 350 +.030 70-72 High Performance block # 3970010)
* Muncie M-21 4 Speed Manual Transmission - Close Ratio + Hurst shift kit - 3:73 Rear end
* Color: Marlboro Maroon (Currently Maroon Pearl Metallic) (similar to original)
* 500 Miles on new rebuild (After restoration )
* Air Conditioning
Engine: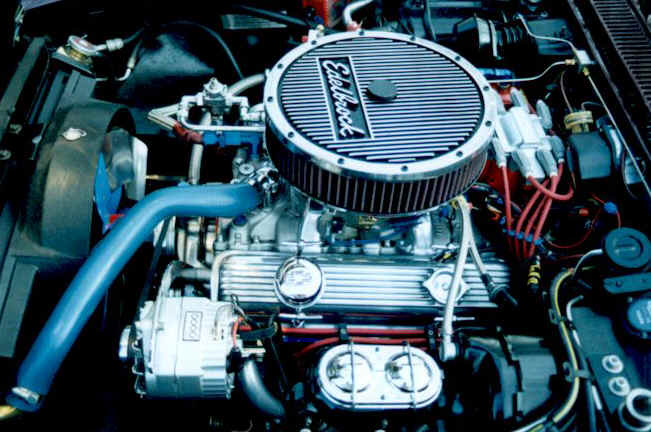 350 4 bolt block bored .030 over. Block steam cleaned, ridge reamed and prepped with epoxy poliamide primer and "Mars Red" polyurethane paint (new cam bearings). Cast Chevy Crankshaft, Forged, deburred, polished and balanced Chevy Rods, ARP Rod bolts, ported and polished Chevy cast iron '882' heads w/ 2.02/1.6 valves and Eglin steel roller tip rockers (1.5). Competition Cams 268 -10 Cam - .460 lift - 218/218 duration, Keith Black Hypereutectic pistons w/Speed Pro rings, Pete Jackson drive gear, Edelbrock 650 w/vacuum sec. and electric choke, Edelbrock dual plane Performer manifold matched to heads and polished, GM HEI (Special Corvette) distributor modified with MSD 6AL ignition and MSD timing module. "March" underdrive pulley set, Hooker Jet Hot coated Super Competition headers, Dynomax Super Turbo Mufflers, Melling high flow oil pump, Holley HP mechanical fuel pump w/regulator, Hays heavy duty clutch, throwout bearing, pressure plate and disc. ARP Head studs, Rod bolts and oil pan hardware. Weind H.F. water pump, NOS 125 Horse power "Power Shot" Nitrous system w/ purge kit and regulator. Engine gauges include "Autometer" RPM, Vacuum, Oil and Fuel pressure. Timing controlled from inside car. Engine rev limiter set at 6000RPM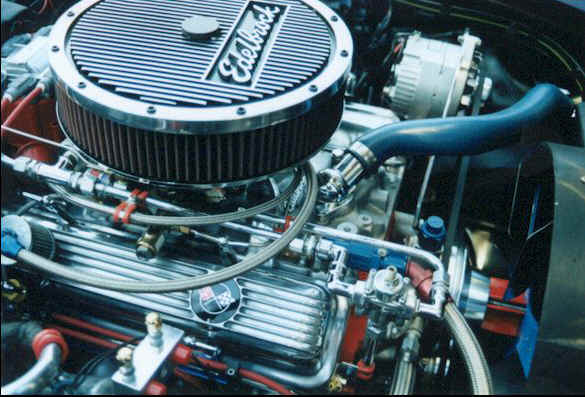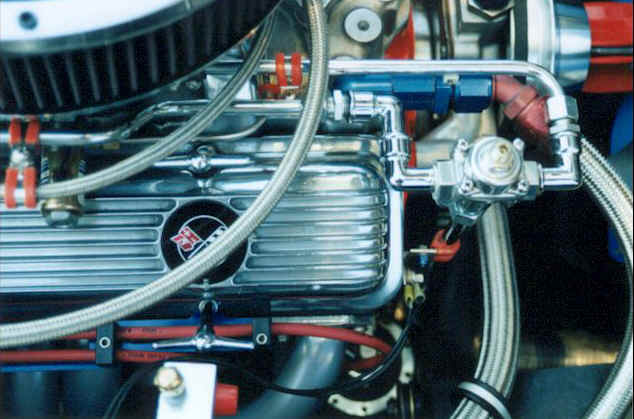 Engine and modifications:
Some have asked specifically about the Nitrous Oxide and it's installation. The NOS system in this car is a straight 125 horse power Power Shot. The kit is a bolt on system consisting of an under the carb mounted spacer tapped for fuel and nitrous fittings. Its very simple and can be removed. Following intense research on Nitrous systems, their uses and some of the rumors floating around, I felt comfortable with the smaller kit. As a matter of fact it was installed more for show than anything else. Nitrous Oxide Systems recommends this kit for "Stock" V-8 and 6 cylinder engines. Although this may be true there are several modifications that were made to safeguard the engine. Primarily, a timing module for retarding the 2 deg per 50 HP of NOS as well as an inside fuel guage to monitor fuel pressure. In addition to this a 6000 RPM limiter is installed in the MSD ignition box. A Nitrous purge kit has also been installed. The system branches off to each side vent and is used to vent moisture from the system. The top "lands" of the Keith Black KB105 pistons are built specifically with Nitrous in mind. They are thicker and can handle much larger doses of Nitrous than the 125 HP kit offers. In fact, Keith Black ran numerous tests in which they destroyed rods and cranks before the pistons failed. The Speed Pro rings are also high quality rings common in the race industry. To top this off, each rod has been meticulously deburred and polished and are equipped with ARP rod bolts.
New Parts: (All these were purchased new for restoration)
Front end clip, inner fender skirts, seals, (ALL Front End Chrome !)Bumper, grills, bumperettes, lights, light frames, Light actuators, light doors, bushings and nylon sleeves for lights, turn signals, wiring harness, vacuum system, convertible top, windshield, windshield frame chrome + corner pieces and bushings for convertible top, Full polyurethane suspension rebuild kit, shocks, SS brake lines, rotors, steering box, Heavy duty Idler Arm, New original radiator, interior hardware, door hardware, door felts, door mechanisms, door seals (inner and outer), Shift kit, trans tunnel insulation, shifter boot (upper/lower), interior emblems, door handles, door window cranks, luggage rack + hardware, wiper motor, wiper switch, wiper arms, washer fluid lines and bag, FWD cross member, FWD Nose reinforcement frame and Rod, license plate holder, side vent hardware and mount clip/plate, exteriuor hardware and seals around car, "A" bolts around frame, Body bolt kit, vacuum tank, power steering cylinder, brakes, brake cable + pulley, TRW 340 LB composite rear spring, heavy duty differential cover, rear camber adjustment rods, rear deck chrome plates for conv top, all emblems on entire car, Rally wheels (Vintage Wheels), Trim rings, Original NEW Rally caps and tires. Also a Sony ES stereo deck, American Acoustics 4050 amp, Infinity "Kappa" series 60 CS component speakers w/ dual cross overs, 10 pack Sony Mobile ES CD changer and a strapped in Bazooka tube were added for sound.
In combination with the parts listed above there are approximately 120 pages of reciepts which account for approximately $15,000 in parts and hardware. Obviously not everything is listed above. In addition to this, every brochure and instruction sheet has been combined into a binder and/or added to the GM assembly manual. This includes all engine components, cam specs, front end information, vacuum system info, gauge info, MSD, Hooker, Edelbrock, Hays and everthing else...all organized. It will all be included with the car.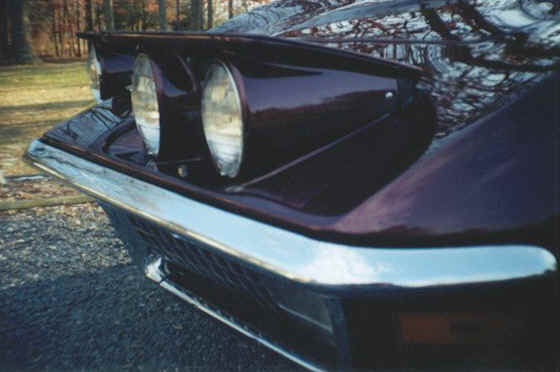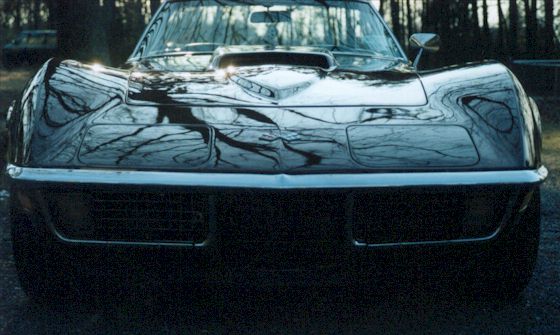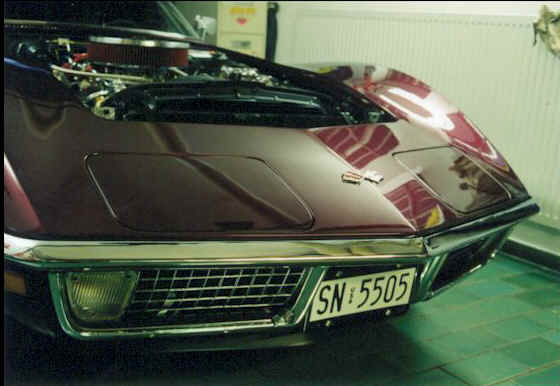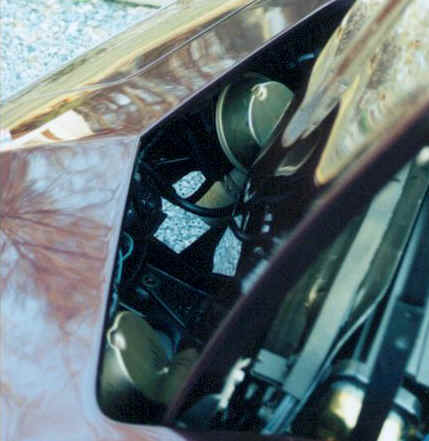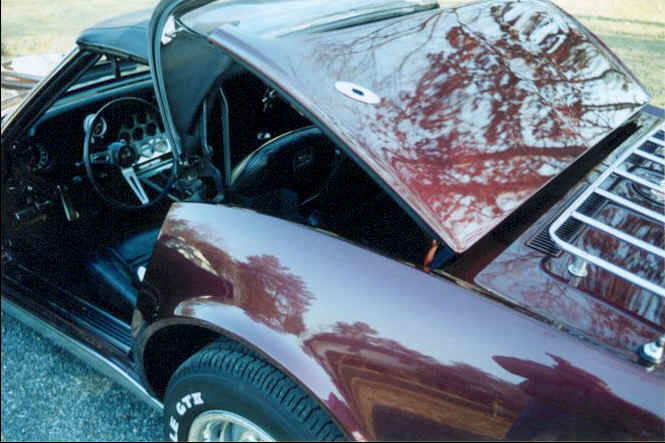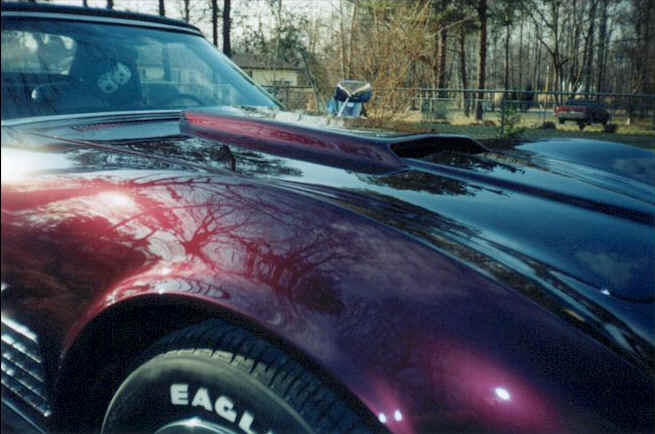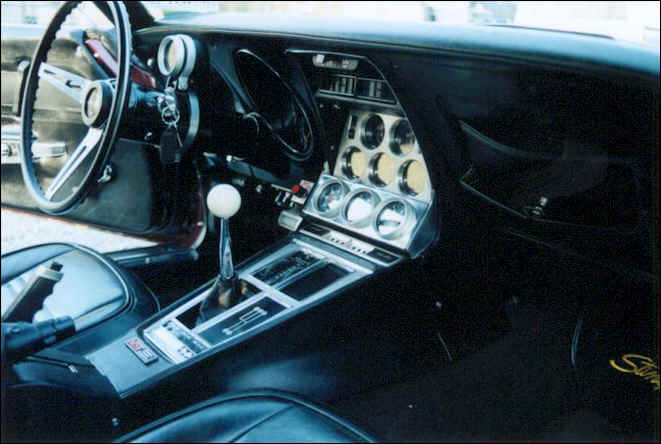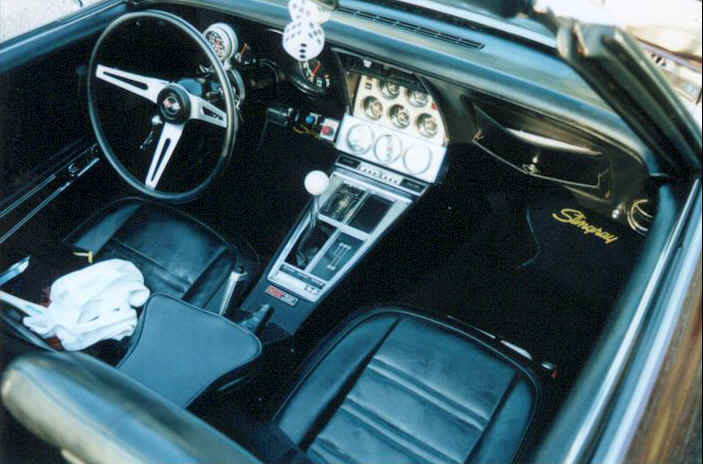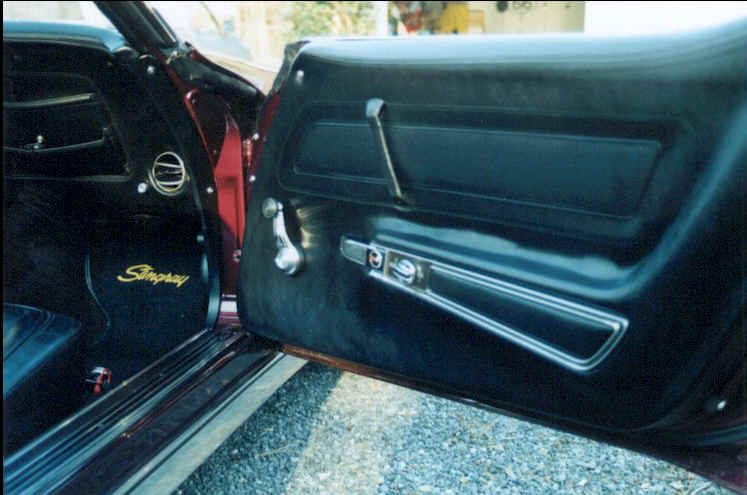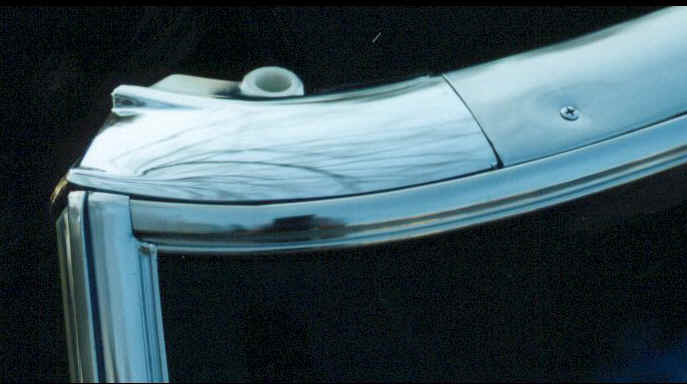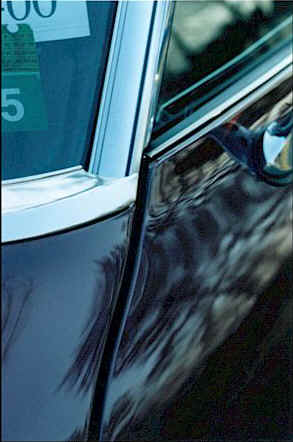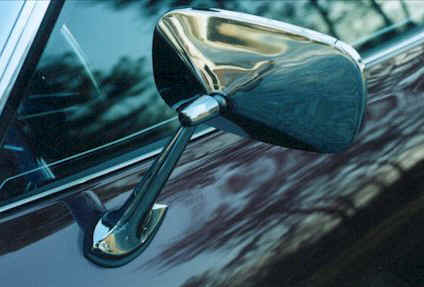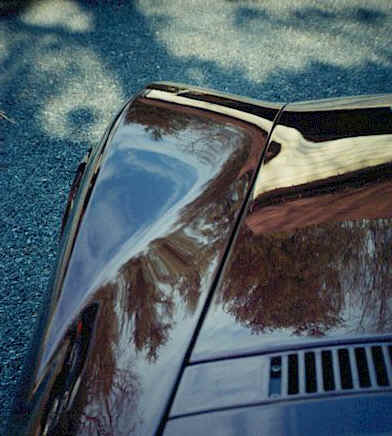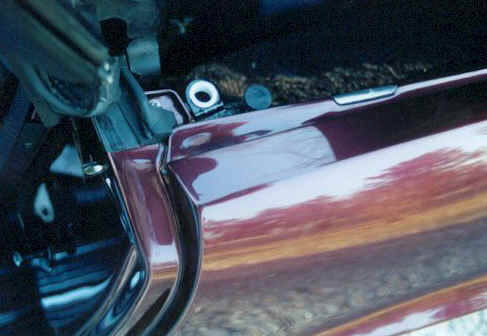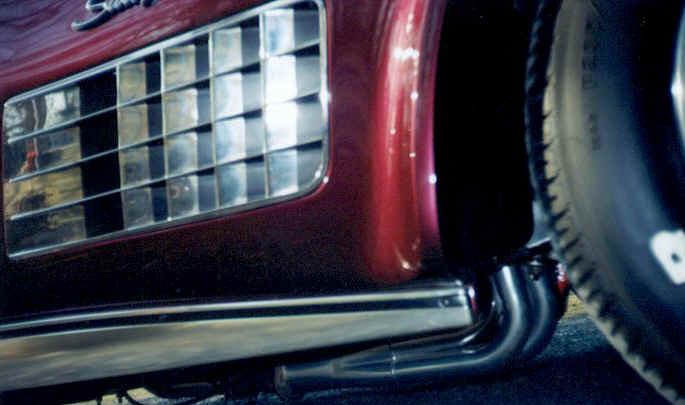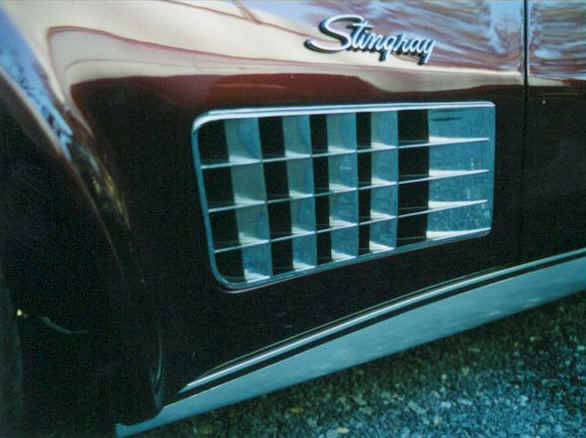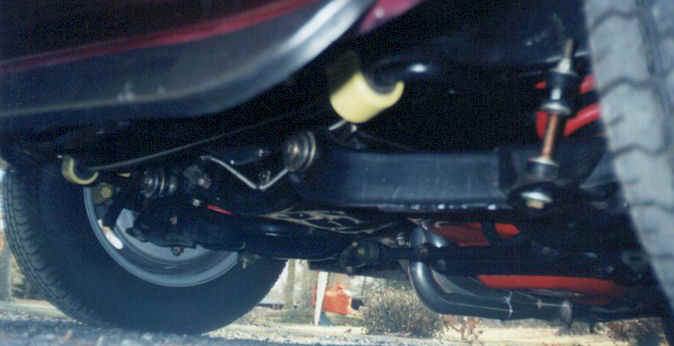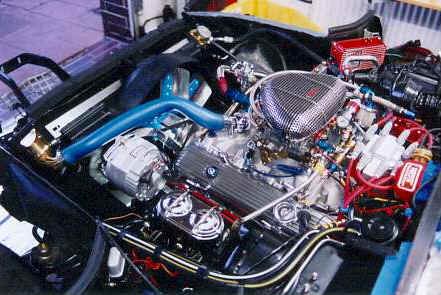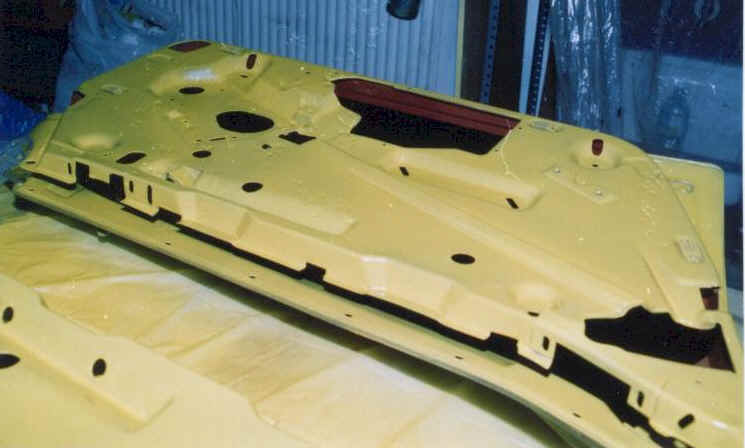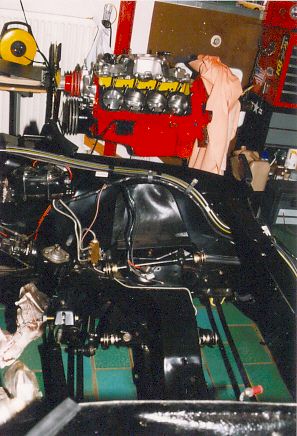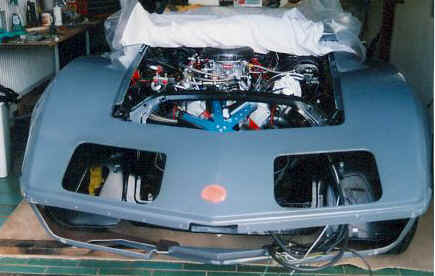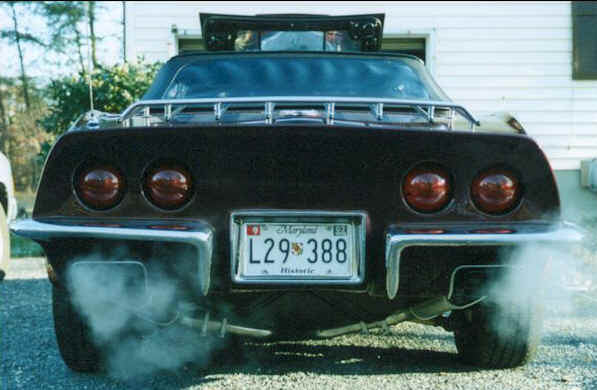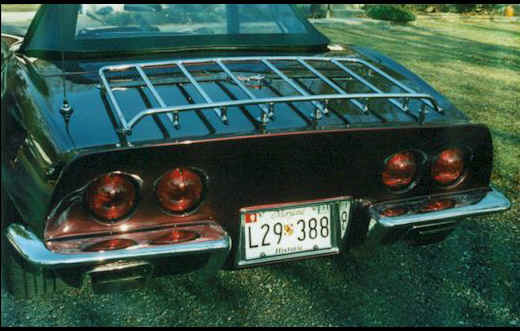 Modifications: (Non - Factory)
* Hood - Hand made hood scoop - 427 style. Underside of hood is sheated with 6061 T-6 polished aluminum. Scoop is glassed to hood
* Engine as seen and described
Original Parts on Hand:
* Original "Ram Horn" exhaust
* Original Rochester carb/manifold combination
* Original (NEW) exhaust system - complete
* AC compressor and mount brackets (sealed)
* Hard top
* Original tail light lenses
* Boxes of spare bolts, interior hardware, molding, seals etc (50% new - 50% old/original)
Other:
All documentation which includes receipts, the assembly manual, tank sticker, service manual, engine specs/blueprinting. The receipts and brochures are separated in two large volumes and cover every nut, bolt and accesory on the car.